President Donald Trump has already started redecorating the Oval Office at the White House, and photos show the room's reddish curtains being replaced with gold-hued drapes, which is no surprise, given the fact that Trump's favorite color is – gold.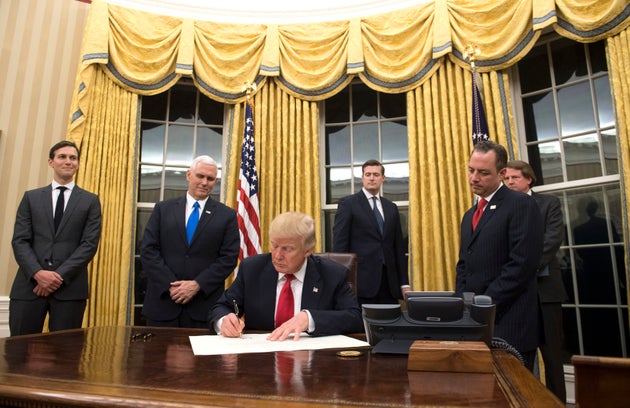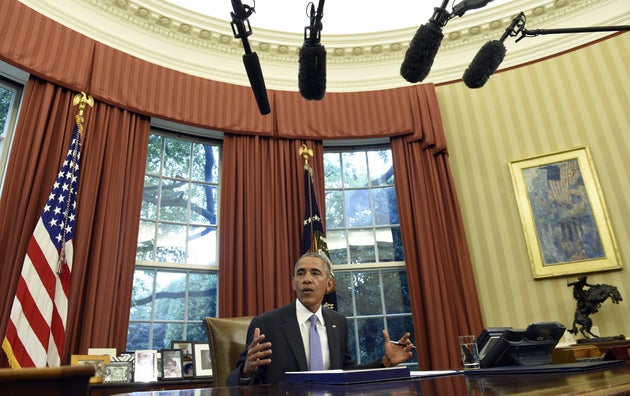 Trump didn't want to leave former President Barack Obama's rug as well, replacing it with Ronald Reagan's former rug, which was also used by George W. Bush before he had his own similar sunburst style made.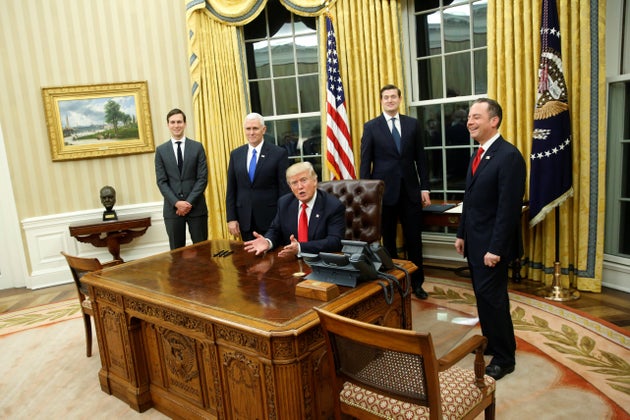 The gold drapes Trump chose to install were also used briefly by Bush, but Bush replaced them, for a slightly different gold pair. Trump's gold drapes seem to have originated with Bill Clinton: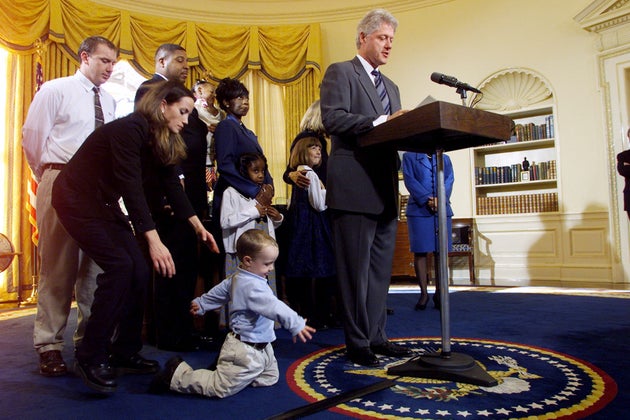 Trump made another change in the Oval Office, returning a bust of Winston Churchill back in the spot where Obama famously replaced it with a bust of Martin Luther King, Jr. The sculpture of Churchill's face is said to be a replica of one given to 1960s leader Lyndon B Johnson and first appeared in the Oval Office during former George W Bush's administration.
Reports of Churchill's removal prompted protests from British figures including Foreign Secretary Boris Johnson, who blamed the swap on Obama's "ancestral dislike of the British empire".
Pres. Trump has returned the bust of Winston Churchill to the Oval Office. pic.twitter.com/LmhkQvfRpt

— Micah Grimes (@MicahGrimes) January 21, 2017
After meeting Trump in November, former Ukip leader Nigel Farage said he was "especially pleased at his very positive reaction to the idea that Sir Winston Churchill's bust should be put back in the Oval Office".
In an interview in 205, Trump said, "If I were elected, I would maybe touch it up a little bit, but the White House is a special place." He added, "You don't want to do too much touching."
Obama's decor, installed in 2010, was still in place Friday morning, meaning that the change of the decor happened while Trump was being sworn in.
"Everyone now personalizes it," historian William Seale said about the redecorating of the Oval Office. "They usually don't change much right away. But then they might change the curtains, and everyone eventually gets a new rug."
What do you think about this? Share this on Facebook or Twitter SCROLL DOWN FOR MORE