Reunion! To the "winter White House" they go! President Donald Trump and First Lady Melania Trump have reunited for a weekend getaway.
Even before the inauguration, The First Lady announced that she will remain in New York until her son Baron finishes the school year, but it seems the First Couple just couldn't stand being apart for so long.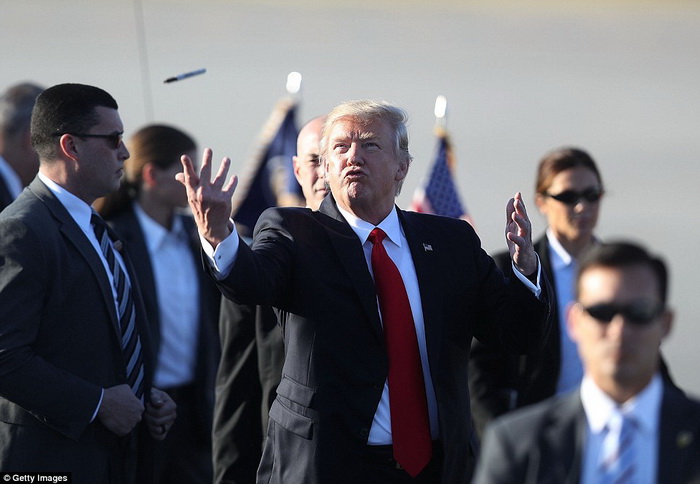 (Getty Images)
After a whirlwind first two weeks in office, the First Lady met her husband as he disembarked Air Force One In Palm Beach, Florida, following a flight from Washington D.C. The President flew today to the Mar-a-Lago resort to see Melania, and the reunion certainly attracted many photo-reporters.
The first couple will be attending the white tie Red Cross ball held at Mar-a-Lago. The event is considered a highlight of the Palm Beach social season.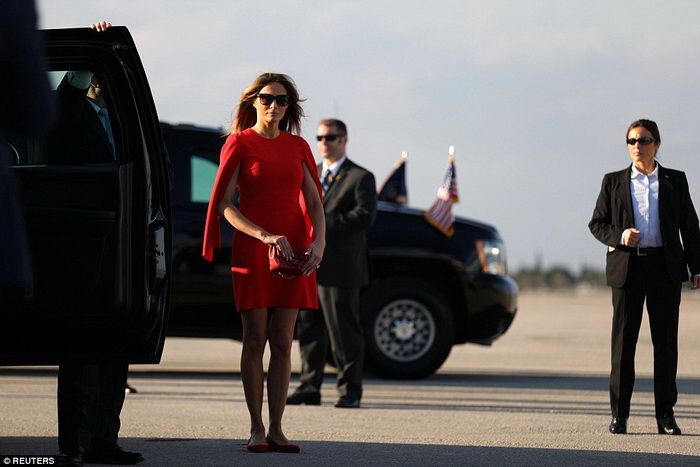 (Getty Images)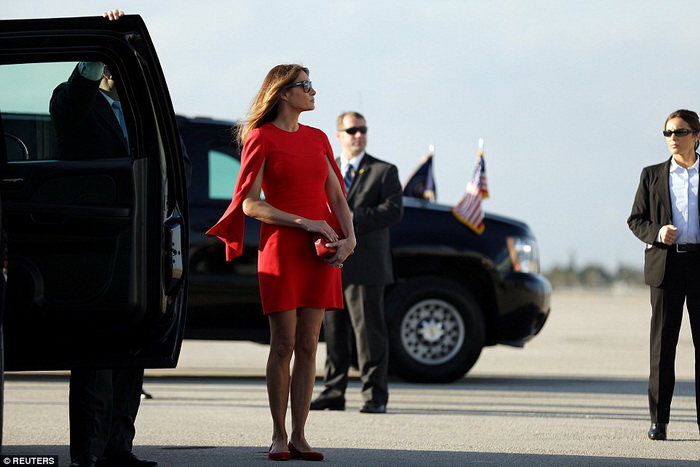 (Getty Images)
Melania looked absolutely stunning in a beautifully tailored tomato-red shift dress, with cut-out sleeves that showcased her toned arms to perfection. However, the attention was caught by the shoes she wore, which were an unusual 'twist' to her recognizable fashion style.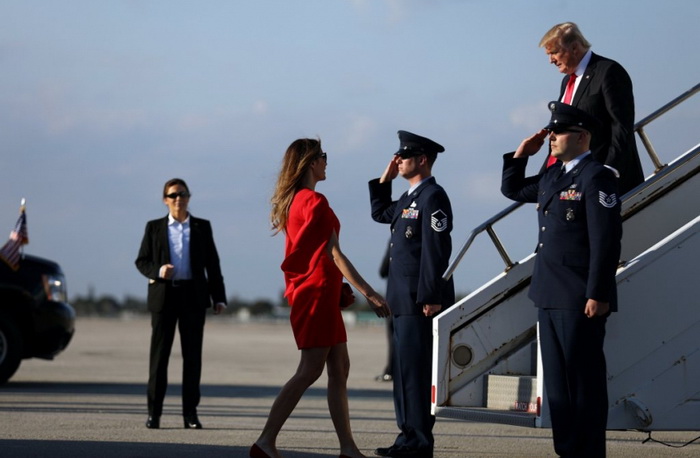 (Getty Images)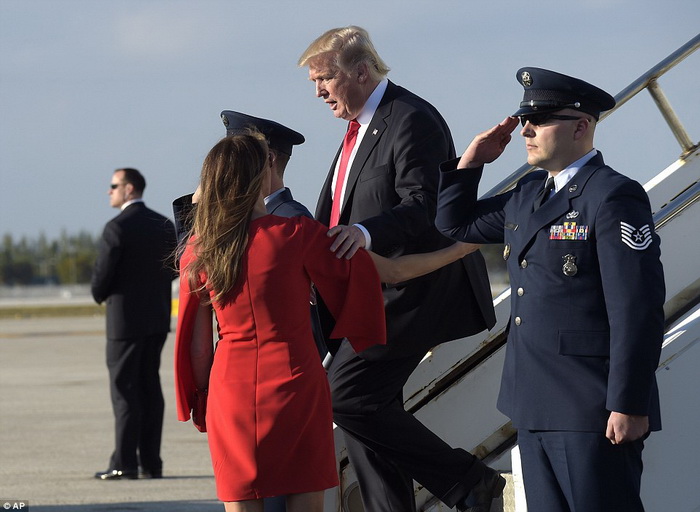 (Getty Images)
For this occasion, Melania chose to wear ballet shoes.
This surprised many, mostly because we're not used to seeing the First Lady in flat shoes, knowing the fact that she simply adores high heels.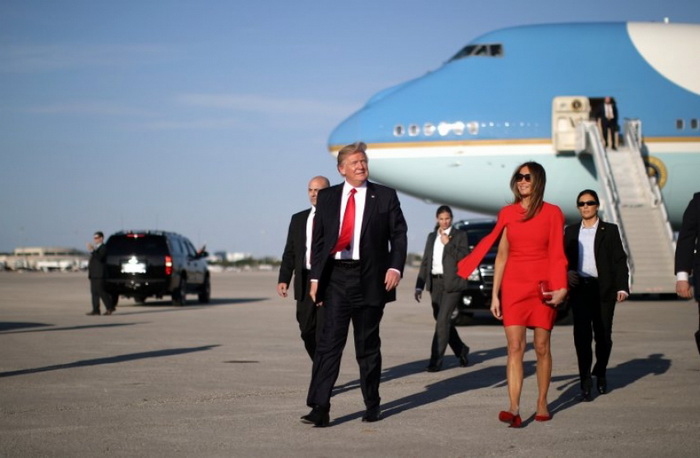 (Getty Images)
(Getty Images)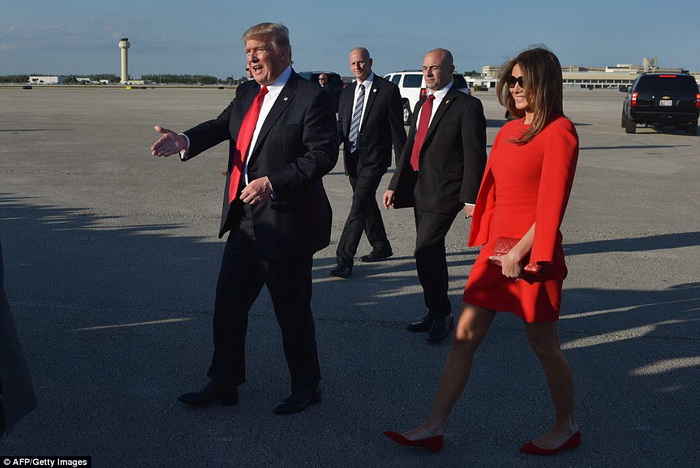 (Getty Images)
"The First Lady wishes to thank everyone for the wonderful welcome in Washington. She will return to New York because of Barron's school obligations. Next week, half of the time she will be in Washington and the other half in New York," said her spokeswoman.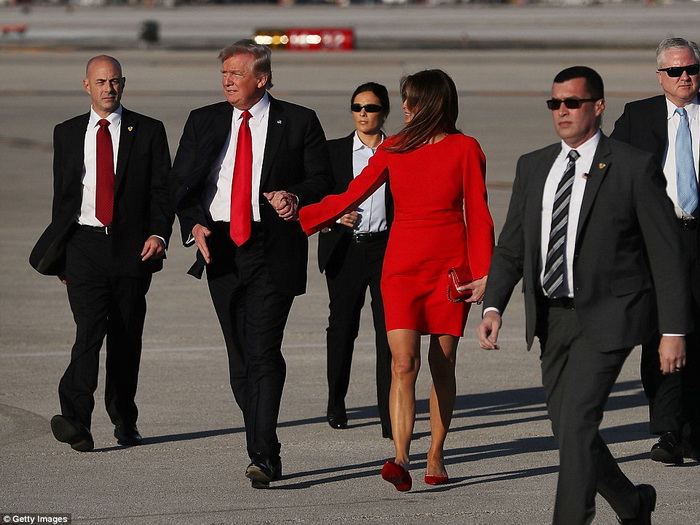 (Getty Images)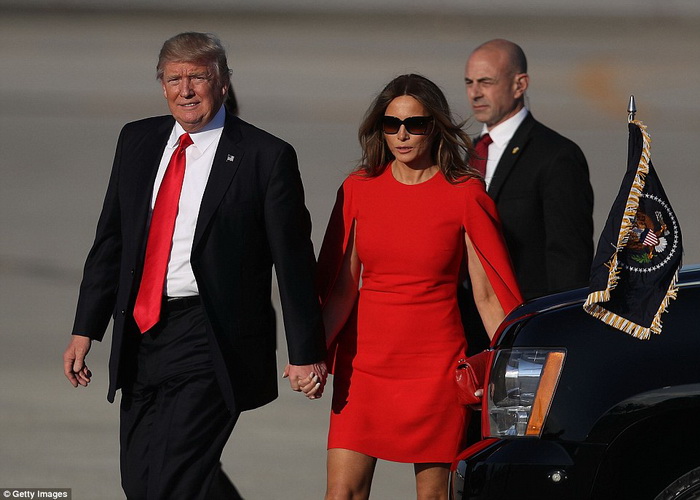 (Getty Images)
Check out the video of their adorable reunion:
What do you think about the First Lady's look? Would you expect for shoes to have such a big impact on the overall look?
What do you think about this? Share this on Facebook or Twitter SCROLL DOWN FOR MORE