Newly published reports by the Treasury Department show that the amount of Americans who renounced their U.S. citizenship has risen 26 percent compared to 2016.
As 2017 is coming to an end, it looks like 1,376 Americans renounced their U.S. citizenship, putting the annual tally on track to top 2016's record, reports Bloomberg.
Back in the fourth quarter of 2016, 2,365 people chose to expatriate. If that same number is repeated this year, the annual tally for 2017 would be 6,813. That means that the tally has risen to about 26 percent compared to 2016, which was itself a 26 percent jump from 2015.
As most of you know, the Foreign Account Tax Compliance Act (Fatca) became law in 2010. That caused a lot of Americans to start jumping ship. The reason the act was created was to stem tax evasion of U.S. citizens living or working abroad by basically requiring foreign institutions holding assets for American expats to report those accounts or withhold a 30 percent tax on them.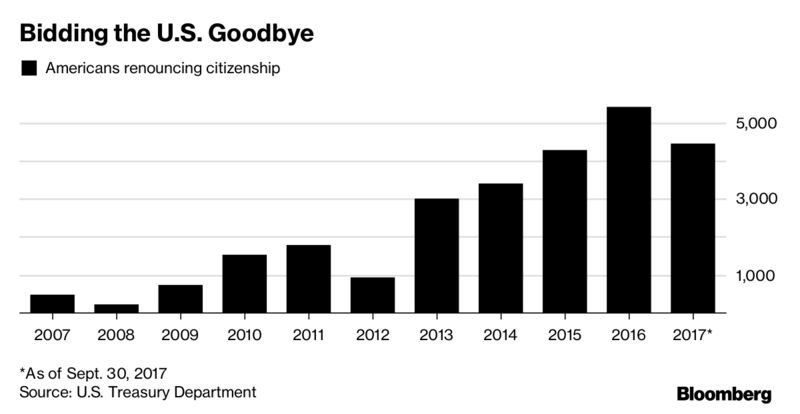 Before these reports were made, there were only a few names known to people who have expatriated in the past. The list included writer T.S. Eliot (born in St. Louis), director Terry Gilliam (born in Minneapolis), and director John Huston (born in Nevada, Mo.).
At about this time back in 2016, U.K.'s foreign secretary Boris Johnson decided to join the list. (He was born in New York.) This year's list includes John Quitter, which is the most appropriate name we've seen so far.
What do you think about this? Share this on Facebook and Twitter SCROLL DOWN FOR MORE